Time for some marketing love! The InfoHound's Marketing Mix Monthly Roundup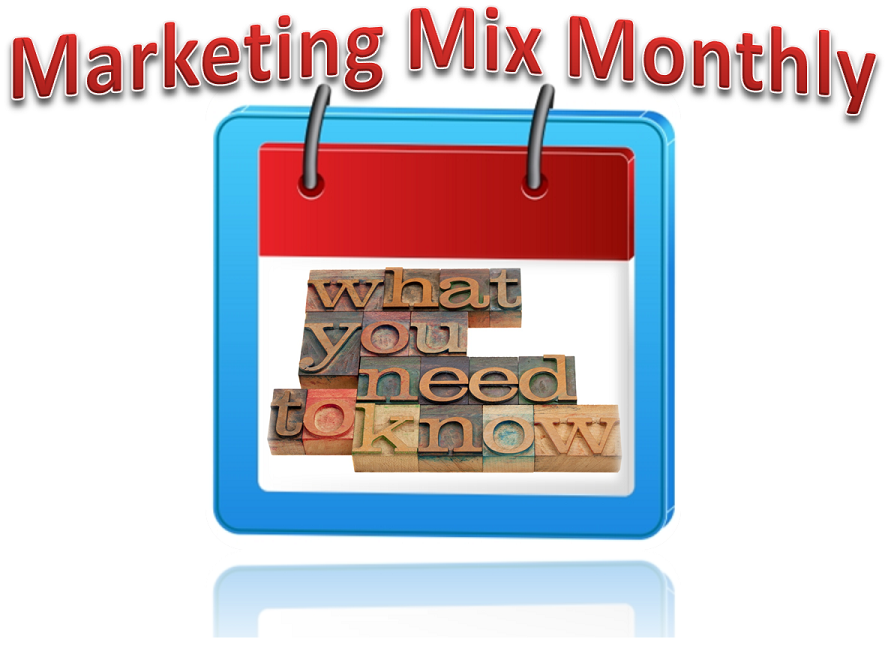 Rather than a lengthy rundown of every marketing nugget The InfoHound saw in February, here's just a few of the best along with a bit more thought-provoking commentary. Or ranting .. it could be a matter of semantics!
Small Business Search Marketing – 2/7/14: "It's 2014. Stop cross-posting between social networks"
So glad to see this article because cross-posting has become a marketing pet peeve of mine too!
Yes, with tools like HootSuite and Buffer, it's become very easy to schedule social media content and post to more than one account. But please, for the love of targeting, stop! It's not the same audience nor the same best way to interact for each social platform.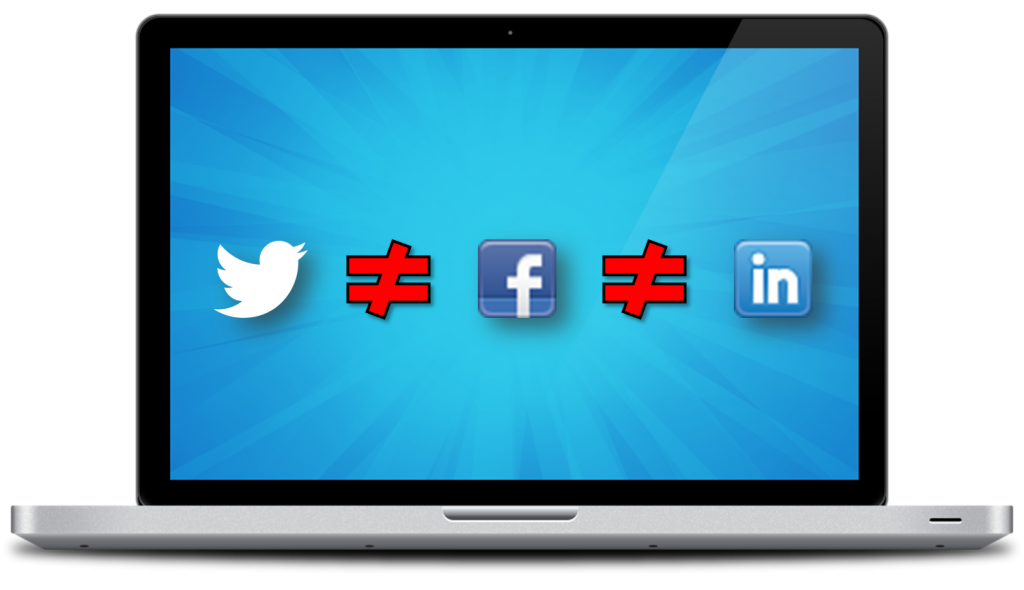 Tailor your message and content appropriately.
Please, don't look so generic or lazy.  Just because Facebook says you can use hashtags doesn't mean it's really a good idea – how many real people do you see doing it?
Still looking?
Yeah. Probably best to keep skipping that. You can't just cut-n-paste your tag-ladden tweet into your FB update.
Worse, don't use the wrong social media name or moniker on the wrong site. [i.e. don't have a Tweet calling out Facebook, or a status update "to your Tweeps". Ack.
Don't forget that while some platforms accept longer text posts, Twitter followers will not be happy if you drift off mid offer because you went over 140 characters.
If you have a photo you want to share – great! Try to share it natively in Twitter – or using a platform specific photo app. Don't point back to your Facebook post – unless driving traffic to THAT post is really, really what you want. [Is it? Really?] Better yet, consider sharing cool photos on photo-driven platforms. If your org takes a lot of photos – cool, interesting, customer-centric or oriented photos – then by all means go join Instagram and use that platform more often instead.
CNN Money – 2/10/14: "Facebook forms small business council"
The rules of Facebook have changed and it's been impacting small businesses and nonprofits quite hard – because they just don't have the pocketbooks to 'pay to play' the way a GM, DishTv or WholeFoods can (for example, the 3 brands in the sponsored ads of my FB sidebar at the moment).  Many small businesses, solopreneurs and nonprofits or cause groups spent a lot of time and effort to build up their 'fandom' only to see their overall reach to fans dwindle.
This story points out some real small businesses who are able to 'pay to play' for relatively small amounts in highly targeted ad efforts – and that might be the best upside of Facebook's new emphasis on paying for targeted reach. It allows the kind of micro level targeting not possible with other huge, broad reaching media channels. The boutique owner quoted in the story is seeing a return of $23 for every $1 invested in Facebook ads or post-boosting. Not bad.
[Another great recent article really digging into the reach issue on Facebook and what it means for businesses and other organizations in term of fans seeing content, comes just this week from Social Media Examiner - but I didn't want you to wait for next month's roundup!]
Fast Company – "5 (relatively simple steps to B2B social media marketing success" –
            I like this article because its #1 step is "invest in a strategic plan". YEAH!
"it's tempting to dive head first into social, but it's important to take the time to think about your strategic goals, objectives, strategies and tactics."
I could've written that! I think I have, elsewhere.
But see, you don't have to listen to little ol' me, listen to Fast Company!
There's a very nice, succinct example of goal -> objective -> strategy -> tactic all in one sentence in the article's first step.
I also like step #4 "Include content marketing" – because that's going to be a topic I focus on here at TheInfoHound for the next few weeks. There are good reasons it's become the hot and 'go-to' term or topic in marketing the past few years. It can help b2bs, small businesses, and certainly nonprofits too.
Onlinevideo.net – 2/10/14: "Understanding the different flavors of video"
Most small businesses and nonprofits probably didn't know there were 'flavors of video' to worry about, in addition to the push to just add video to their marketing tool kit.  So this is actually a nice post to give some basics on what types or formats of videos, for what purposes, a business might want to consider BEFORE ever shooting any video.
For example, the flavor they call "kinetic" is actually something most smaller organizations are already familiar with and may already be using online to fairly good success – it's basically talking over a screen share or presentation. Get a good voice, write out a script, have nice graphics of core concepts, keywords, and you can be good to go.
The next 'flavor'  – "demonstration" -  can use a webcam, simple video camera, or even a screen capture, to showcase a product or service demonstration. The best examples of inexpensive yet wildly successful at telling a brand's core story are the Blendtec, "will it blend" videos. They're so well-known they are parodying themselves on their own site [e.g. "Harlem Globetrotters – will they blend?" and one on Justin Bieber (throwing him in a Blendtec is likely a wish of many folks, eh?!)]
Hopefully winter will be over soon and the next Marketing Mix Monthly Roundup will come with sunshine and thoughts of baseball!