More Marketing Mix Monthly! News from November on Social Media, Content Marketing and Nonprofit Marketing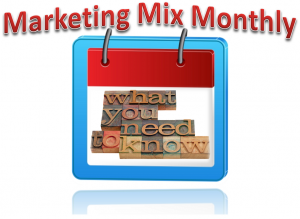 A continuation of the news roundup from November on top posts, articles and research in the various realms of marketing. So, if you're iced in, snowed in, or just bored at work – take a break with The InfoHound and catch up news you may have missed.
Social Media Marketing News:
HubSpot -  'Answers to 17 LinkedIn questions you were too ashamed to ask'
Yes, LinkedIn Company pages are free – and you should probably update it more            frequently than you do now. You can admin more than 1 company page, but MUST be 'associated' with that company, via your 'current job section' of your profile, and need a company email address.
Having a company page is NOT the same as having a business account on LI (which is needed for creating ads and sponsored updates)
You can post separately from a company page versus updates coming from your           personal profile.
You can only post to groups as an individual.
In sponsored updates, you can target by location, demographics, skills, group       involvement, title, company, etc – very focused and filtered. Sponsored updates are like other PPC [Pay per click] ad campaigns – you bid on CPC [Cost per click] or CPM [cost per thousand, or cost per impression] basis and set a maximum you'll pay for clicks or impressions.
Google –
Hangouts and Photos – new tips and features – http://googleblog.blogspot.ca/2013/10/google-hangouts-and-photos-save-some.html
Hangouts for Android available – now w/ location sharing + SMS; and animated GIFs (why? I don't know); full screen for mobile
Schedule a Hangout on Air and promote w/ dedicated 'watch page' – in the Control Room you can moderate conversations, remote mute and even eject someone
Automatically enhances lighting for webcams
 Google+ Custom URLs – available now for businesses – check for requirements.
Video Response and tutorial for the new YouTube / G+ requirements for commenting -   by Adam Eyster, recommended to me by The Publicity Hound, Joan Stewart. [My alter ego's inspiration!]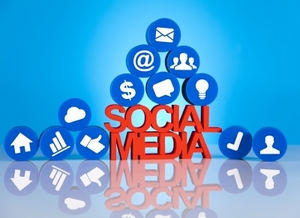 So, I guess that Nov. 5th was THE social media update day in my email and feeds.
I got/found these 4 reports on SM use, roadblocks and return on investment all about the same time. Interesting to read 4 different but related takes on the concerns over social media marketing – it's not really a matter of 'if' anymore, but 'when' and 'how' and 'how much will spend on it and on measuring it'.
Forester reports – 11/5/13: ' How to get your C-suite to say 'yes!' to your social marketing proposal'
Details some of the roadblocks to getting upper management buy-in for social media efforts – particularly the concern on ROI and measurement [heck, those are concerns for ANY marketing, and have been for years!]
Inc – 'Guy Kawasaki  says ' its' never too soon to go social'
MediaPost – Marketing Daily – 11/5/13: '4 ways elite B2B social brands separate themselves from the pack in B2B'
'Social is not an add-on' – and you better use measurement to drive integration.
A lack of measurement = #1 reason social fails
Just measuring the # of 'likes' or 'follows' isn't enough – measure vs goals, $$ goals as necessary
Marketo – 11/5/13: ' using social media to get recommendations; the power of word of mouth'
"we're now at the end of the beginning of social media marketing"
Social Media Explorer – 11/7/13: ' 5 reasons marketers are still doing social wrong'
Including such old tropes as …
 'we think everyone cares about our brand as much as we do' – Nope.
Good chance that customers don't really want, or need, a 'dialog' with you. And you're really not giving them a reason to change their mind or care.
 'we only know how to talk about ourselves' – oooh, yes this is a BIG gripe and issue.     Why is it still happening?!
This article is full of hard truths – maybe hard to swallow or acknowledge – but that's what makes them so important to hear. And take to heart – for marketers of all stripes and persuasions.
Social Media Today  - '5 social media marketing trends for 2014'
Marketing Tech Blog – ' 21 Rules for effective social media strategies'
[ I hope the first rule is 'have a strategy'! ]  It should be noted that these are apparently     heretofore 'unwritten' rules – well, how would we all know them then??!
InfoGraphic – from Social Metrics Pro – a WP plugin to track tweets, likes, pins, +1s, etc from your dashboard.
 #1 = 'No Shortcut' – "social media marketing involved investing time, energy and creativity. Commitment can't be avoided or overlooked."
Well, I would've preferred to see a more explicit reference to 'have a plan and goals before you go investing time, energy, etc' – but, you can't always get what you want. <sigh>
Content Marketing News:
CMI – 11/3/13:  Roger Parker '7 reasons to hire a former teacher for a content marketing job'
Hey! Wouldn't librarians also make good content writers and marketers, for similar reasons? I surely think so!
Parker's reasons re: teachers-
Teachers are natural/ trained explainers – they can, and often do, condense lots of knowledge quickly into an appropriate response.
So do Librarians!
Teachers are planners – they already know how to plan topics, subtopics, projects and    such in advance. Yeah, it's called lesson planning!


And guess what,

Librarians do that too.

Especially School Library Media Specialists who are co-curriculum designers and planners with teachers. But Academic Librarians do instruction, teaching and training – with lots of planning involved. In fact, I don't know of a type of Librarian who DOESN'T do training, and with it lots of prep and planning!
Teachers know how to do proper research.


Ok, I think Librarians can even trump teachers on this one!

  'Ability to locate, summarize and track information; organizing information'  – ok, wait a minute – Teachers may indeed be very good at these things, some teachers more than others. BUT that is in a Librarian's library-DNA! Research, summarizing, organizing information is in the code of conduct, the training and very description of the profession.

Let's own this library land!
NonProfit Marketing News:
CMI – 11/14/13: ' Nonprofit Content Marketing Research – successes and challenges'
See also this link to the latest CMI 'Nonprofit Content Marketing Benchmarks' study.
Key findings:
92% of Nonprofits use content marketing, but only 25% have a documented strategy. And those WITH a strategy rate their marketing effectiveness more strongly.   [Also worrying, 20% aren't even sure if they have a strategy or not]
Highly effective (self-rated) nonprofit marketers use Video, blogs, articles on other websites and infographics more than those who rate their marketing as least/less effective
More on the CMI Nonprofit Content Marketing 2014 study –
http://www.npengage.com/content-marketing/nonprofit-content-marketing-2014/
http://www.johnhaydon.com/2013/11/3-shocking-stats-about-nonprofit-content-marketing-and-why-they-matter-to-you/
Library Marketing News: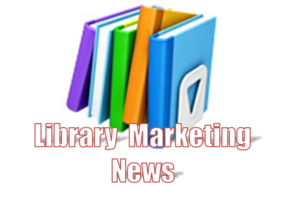 NJ State Library – '5 ideas for helping public library supporters become advocates' 
Recommends to explore and leverage the PR concept of '3rd party endorsement' – AKA, 'it means a lot more when we hear how good something is from our friends than if the brand/company/org just told us they were great' – because we tend to discount that. But if someone had a good experience with a service and tells their friends, and/or is willing to talk to the media about that good experience, it counts for a lot. That's a brand advocate.
Ways to make this happen?
Give outlets and ways for your library advocates to help toot your horn – make it simple and easy for them.
Guest blogging for interested, budding writers on the library's blog. Get teens to write stories to attract more youth, Moms to write to other Moms, etc.
Consider video interviews – SHORT (2-5Min) – and do with your 'power players' – Board members, Friends of the Library. Ask questions about the importance of the library to the community, about library challenges, childhood memories of the library, favorite programs, etc. Help them to help you, and put a face and story to the needs of the library.
Letters to the Editor – can be quite powerful if timed well.  e.g. strong letters before votes on library budgets or funding proposals.
Media interviews and/or lobbying local legislative representatives.
Stay warm, remember to give generously to those less fortunate this giving season, and keep reading your InfoHound marketing news and tips!
Image credit: <a href='http://www.123rf.com/photo_11290601_hand-holding-a-megaphone-throwing-social-media-icons-on-blue-background.html'>cienpies / 123RF Stock Photo</a>